Due to Covid-19 Restrictions we are currently closed from March 26 until further notice.

Council will continue to provide updates via www.randwick.nsw.gov.au
Prince Henry Centre
Located in Little Bay, is this award-winning function centre. It includes quality modern facilities, a variety of flexible spaces, and an innovative and sustainable design. With spectacular views over coastal sandstone cliffs and the Pacific Ocean, it's the perfect backdrop for private celebrations such as weddings or birthdays, corporate functions, community events, exhibitions, live performances and more.
Ocean Views
Private Function
Rooms
Commercial
Kitchen
Multimedia
Equipment
Changing
Facilities
Air
Conditioning
Undercover
Parking
Wheelchair
Accessible
Ocean Views
Private Function
Rooms
Commercial
Kitchen
Multimedia
Equipment
Changing
Facilities
Air
Conditioning
Undercover
Parking
Wheelchair
Accessible
Cawood Room
288m²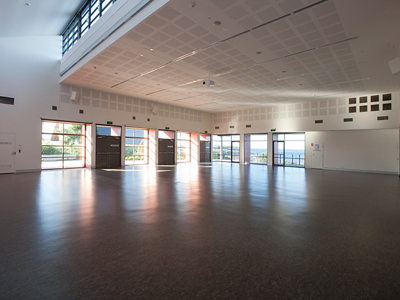 Outdoor access to ocean views
Multimedia and audio-visual facilities
Commercial kitchen
Private dressing room
McNevin Room
216m²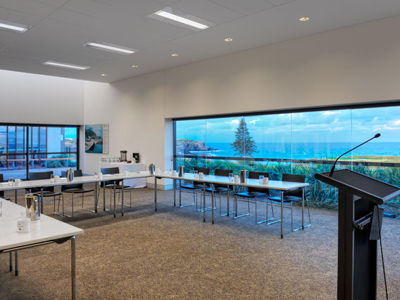 Oceanfront room
Uninterrupted ocean views
Outdoor terrace access
Multimedia and audio-visual facilities
Divides into two separate rooms
Kitchenette
Cawood Room
288m²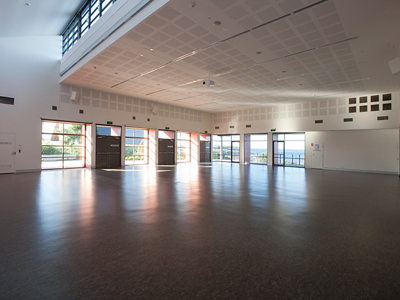 Outdoor access to ocean views
Multimedia and audio-visual facilities
Commercial kitchen
Private dressing room
McNevin Room
216m²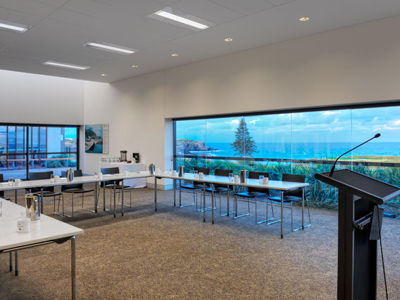 Oceanfront room
Uninterrupted ocean views
Outdoor terrace access
Multimedia and audio-visual facilities
Divides into two separate rooms
Kitchenette
Lobby & Terrace
354m²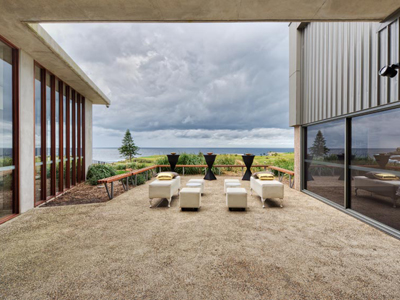 A perfect addition to any booking
MP3 capabilities
Use for cocktail service and an entry area
Ideal for exhibitions or displays
Cawood Room
288m²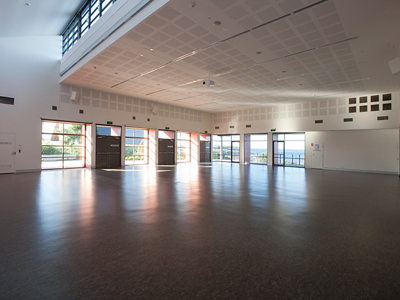 Outdoor access to ocean views
Multimedia and audio-visual facilities
Commercial kitchen
Private dressing room
McNevin Room
216m²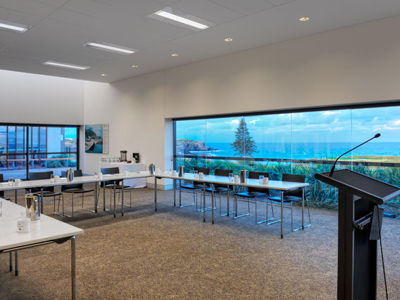 Oceanfront room
Uninterrupted ocean views
Outdoor terrace access
Multimedia and audio-visual facilities
Divides into two separate rooms
Kitchenette
Cawood Room
288m²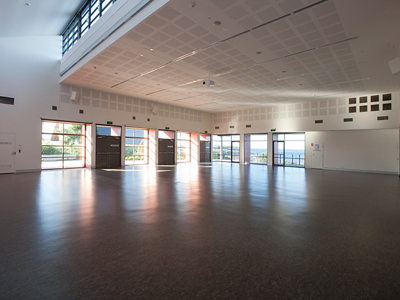 Outdoor access to ocean views
Multimedia and audio-visual facilities
Commercial kitchen
Private dressing room
McNevin Room
216m²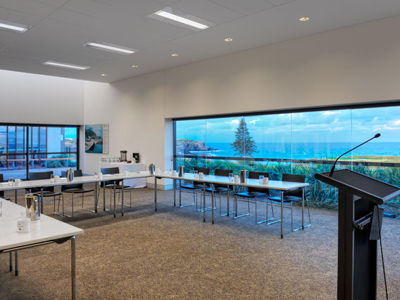 Oceanfront room
Uninterrupted ocean views
Outdoor terrace access
Multimedia and audio-visual facilities
Divides into two separate rooms
Kitchenette
Boardroom
23m²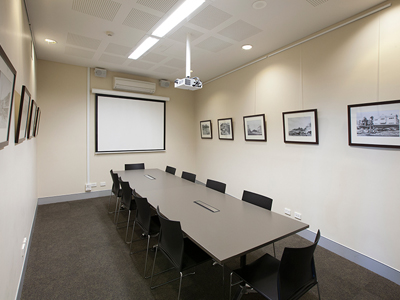 Purpose-built private boardroom
Multimedia facilities
Ideal for meetings
Ideal for planning sessions
Room & Capacity
| NAME | BANQUET | COCKTAIL | THEATRE | CABARET | BOARDROOM |
| --- | --- | --- | --- | --- | --- |
| Cawood Room | 200 | 250 | 260 | 140 | |
| McNevin Room | 140 | 180 | 160 | 100 | |
| Lobby & Terrace | | 150 | | | |
| Boardroom | | | | | 12 |
BANQUET




Cawood Room




McNevin Room






200




140




COCKTAIL




Cawood Room




McNevin Room




Lobby & Terrace






250




180




150




THEATRE




Cawood Room




McNevin Room






260




160




CABARET




Cawood Room




McNevin Room






140




100




BOARDROOM




Boardroom






12



More Information